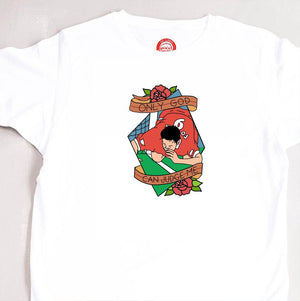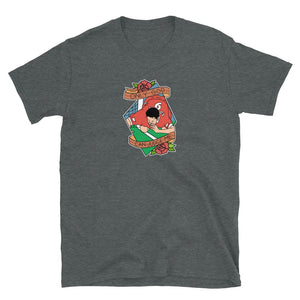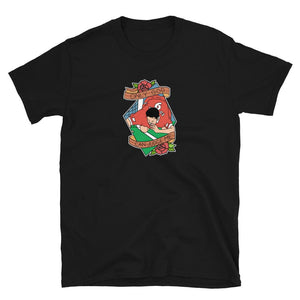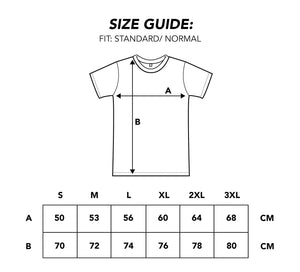 'Only God Can Judge Me' Fowler Celebration Liverpool T-Shirt

Do you love Fowler? show your love for God himself with this 'Only God Can Judge Me' Robbie Fowler celebration T-Shirt.

Who remembers this famous celebration? Liverpool manager Gérard Houllier at the time stated that this was a Cameroonian grass-eating celebration, learnt from teammate Rigobert Song haha, Fowler himself later said this was a response to Everton fans who had insulted him with false accusations of cocaine usage.

This Liverpool t-shirt is a great alternative to wearing your replica shirt, it features  Fowlers famous / controversial sniffing line celebration. The design has been created in a tattoo style with banners, flowers and text 'Only God Can Judge Me'. It is perfect for wearing on match day, whether you're off to Anfield, watching the game down at the local pub or sitting back and relaxing at home. 

When the ball hits the net, Its a fairly safe bet that its Fowler, Robbie Fowler!
Add to cart now:
Each of our designs is a limited edition, if a product on our store is showing 'out of stock' we will not be re-stocking this item, so if you have your eyes on something grab it fast!
100% money-back guarantee:
We want all of our fellow red's to be 100% satisfied with their orders, so if there is any reason you are not happy, we will refund you in full immediately, yes we are mad.
Premium Quality T-Shirt:
- 100% Organic Combed Cotton
- Earth Positive 
- Vegan Friendly
- 4.57oz / 155g
- Pre-Shrunk
Sizing: Standard
We know that some like to wear their t-shirts tight muscle fit and others prefer the old-school baggy 90's style, so have a look at our size guide below to select the correct size for you. This t-shirt is a standard fit so you should be safe going with your normal size.

The measurement below are taken from the shirt laid flat on a table, you can grab your favourite shirt and measure it out against the chart below.